CLIENT

Design & Art Exploration
We took the concept of "Greed" – one of the seven sins, and created artwork and a overall poster.
SECTOR

Entertainment
DISCIPLINE

Poster
FROM

Palette69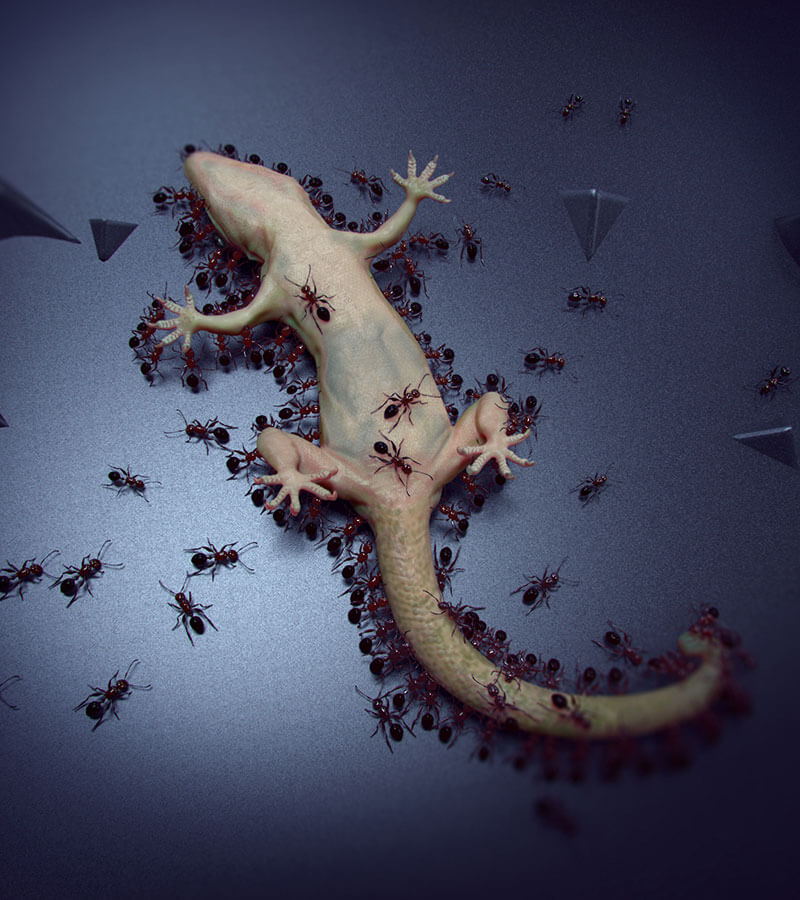 THE ART –
The artwork depicts ants eating a lizard. A way to term it is 'Survival of the fittest'. However, we looked at from a different angle – the ants were not simply eating, but feasting on the lizard.
greed – /ɡriːd/ – the intense and selfish desire for something, especially wealth, power, or food.
The concept of 'hunger' drives the force of aspect and perspective. Our designs are iterations for a potential 'Art Exhibition'.
TAGS: Art Design, Poster Design, Exhibition
For the love of Art and Design.
Palette69
Feel like sharing our work? Here you go.