Aiming at a fusion of something that's past and future ready, we present a mix of retro and minimalism, giving a contemporary look to Boolien. The identity simplifies the visual representation of humans and the stones that were used to draw Cave paintings.

The identity serves as the framework for a brand architecture that can grow and evolve along with Boolien which weaves countless connections among a diverse range of people. We aimed to mix the brand patterns and multiple colors and present a palette that brings alive the sentiments of people from various cultures all around the globe, coming together and sharing a mutual space with Boolien.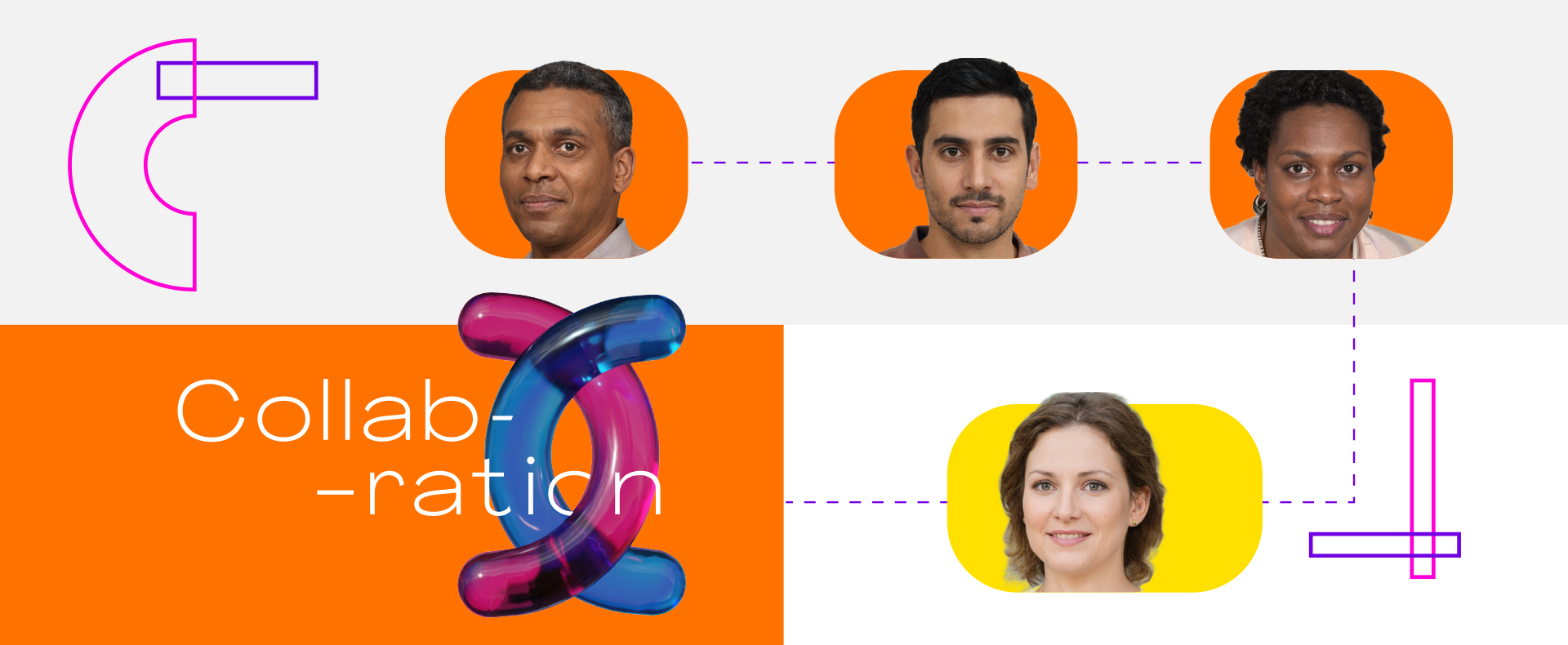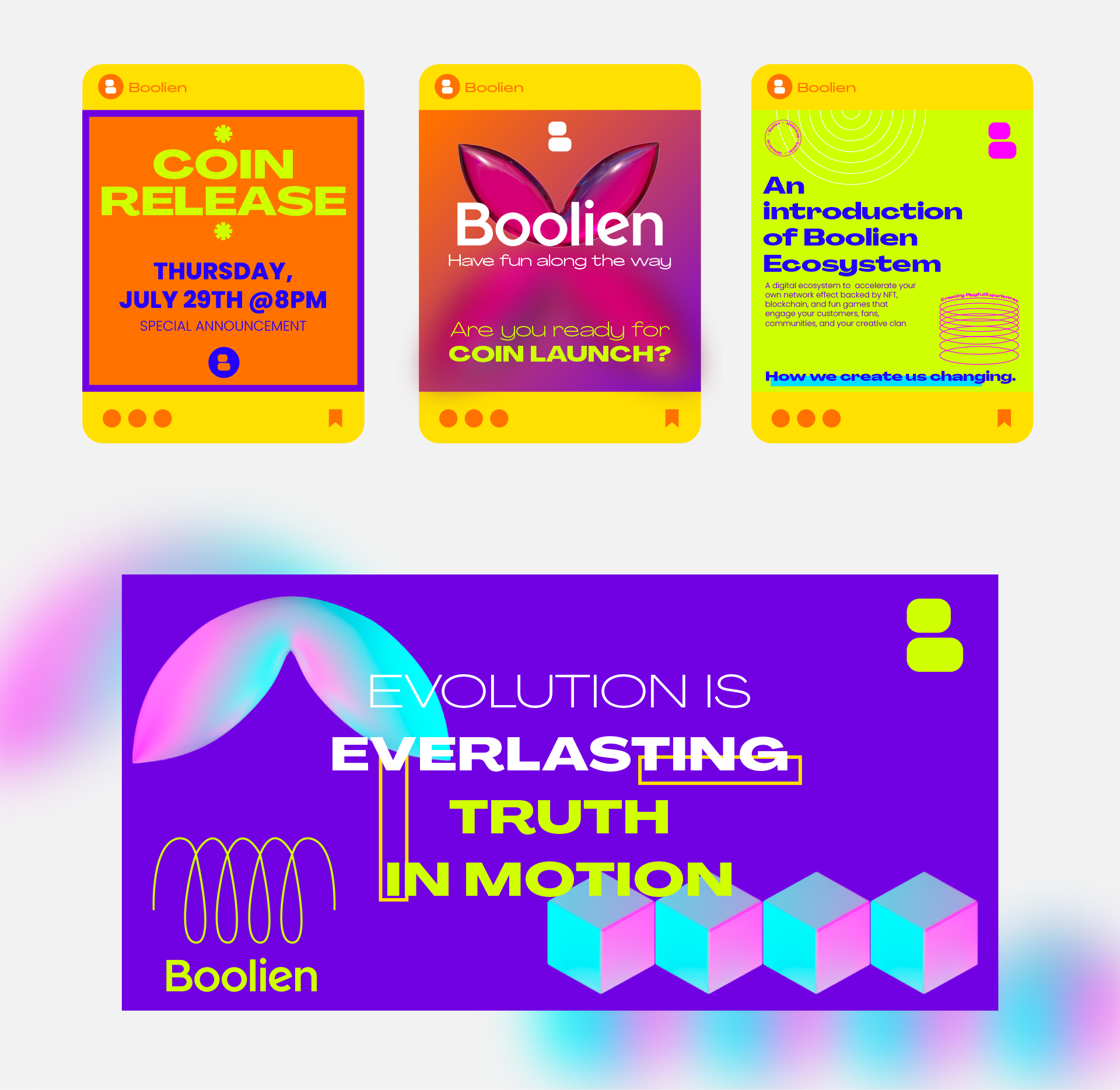 Presenting funky and lively stickers inline with the vibe of Boolien to enhance the experience of Boolieners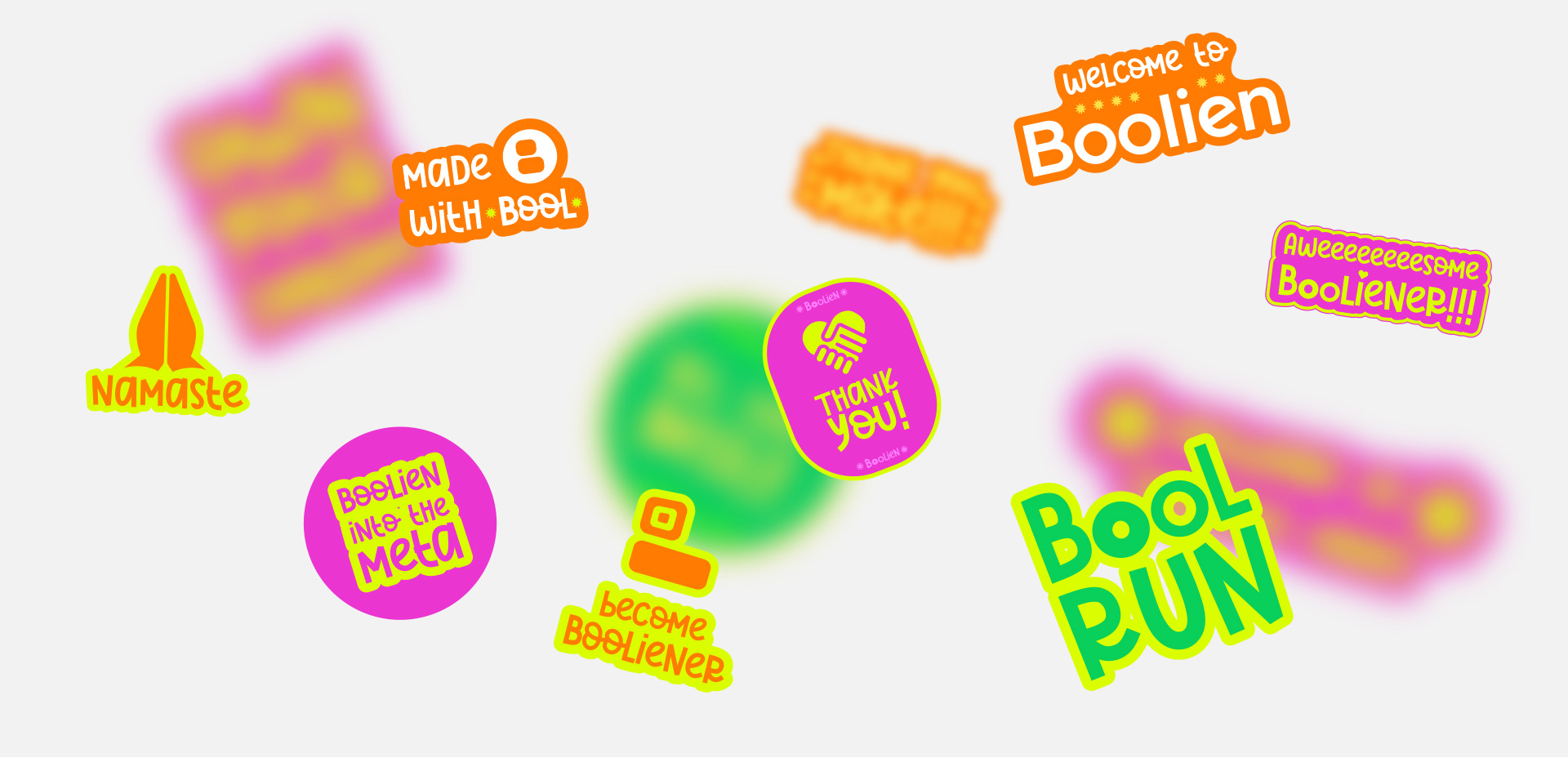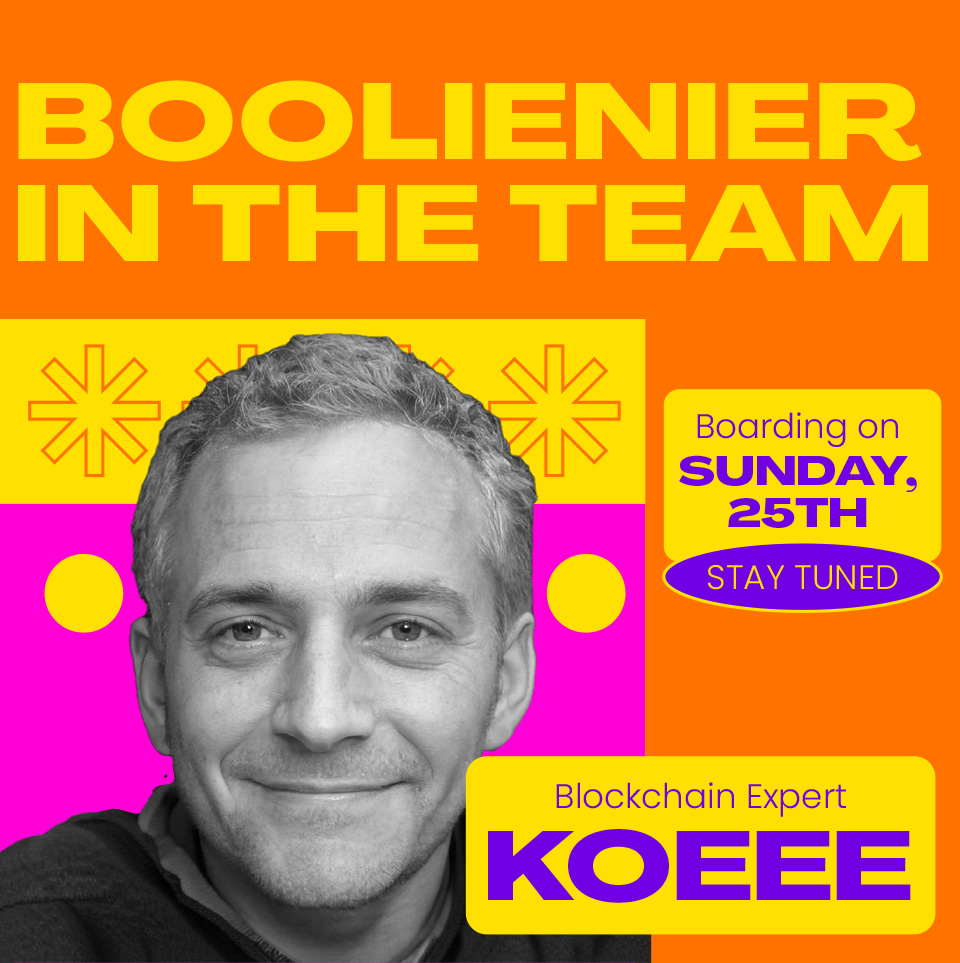 Boolien is not only a digital community but a creative and centralised space welcoming people with open hands to come together with their unique identities and vibes and connect with each other.

Vizva, Boolien's first flagship product, maintains the brand identity and guidelines of Boolien consistently and thoughtfully. Companies wishing to collaborate should follow the guidelines fairly and correctly to maintain the integrity and authenticity of the brand.
Feel like sharing our work? Here you go.